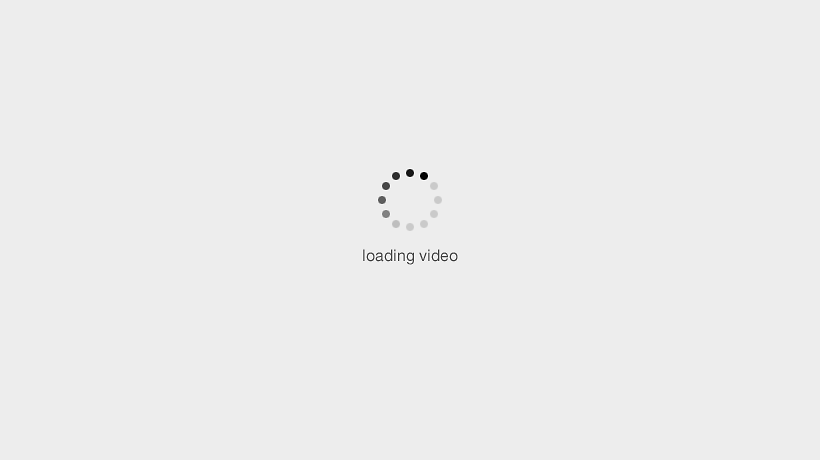 Rear mowers.
| | | |
| --- | --- | --- |
| CORTO 3200 CONTOUR | CORTO 220 | CORTO 190 |
| 3.05 m | 2.10 m | 1.85 m |
Ready when you are.
CORTO rear mowers are always ready for service, when and where you need them, no if's, no but's. Because you have to be ready to go when the weather is right and it's time to get the harvest in.
CORTO 3200 CONTOUR. Cut it short, please... With nice clear contours.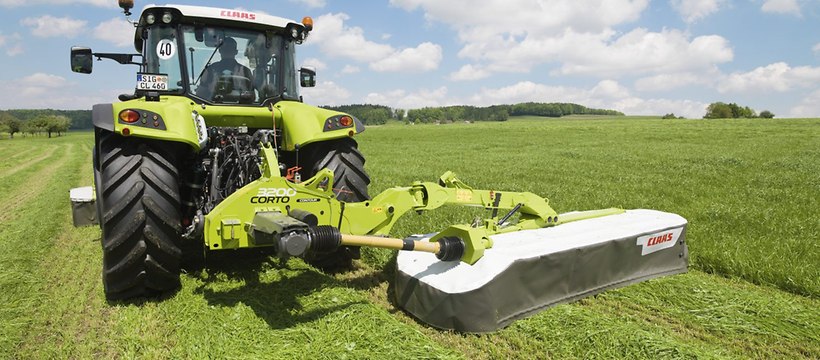 Individual adjustment to the tractor.
With adjustable attachment bolts, you can adapt the mower unit individually according to the tractor, and for different track widths.
Solid construction.
Our machines feature a clear design and robust structure, with mower components built for maximum strength and durability. To protect the hydraulic components, they are integrated in the frame structure wherever possible.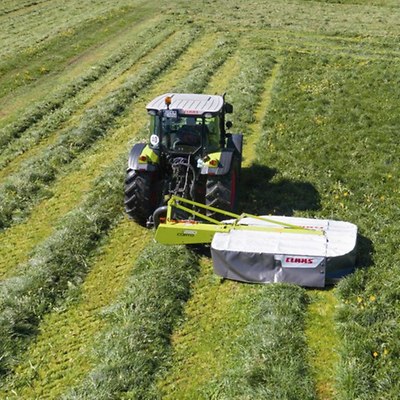 Keep your eyes on the field ahead – you know you're protected from the rear.
Reliable protection from object collision damage.
The breakback device helps to prevent any damage to the mower. If the mower hits an obstacle, it swings back automatically. To carry on, all you need to do is back up the tractor.
Relieving the load.
The CORTO 220 and CORTO 190 can also be fitted with spring suspension as optional equipment. The two halves of the mower are each supported by a flat coil spring. The two springs interact to maintain an even more uniform ground pressure across the entire cutting width. This gives you constant mower suspension and optimum ground-contour following even in difficult operating conditions. Further benefits include less frictional resistance, protection of the grass cover and an even cut.
Easily adjustable.

Adjustable mounting bolts enable the mower to be adapted to the respective tractor track width. This allows you to make full use of the mower's working width or create a perfect overlap in combination with a front mower.

On-road transport. Foldback position.

For road transport, the mower unit is simply folded back into the required position, for easy negotiation of even narrow or low farm access entrances. An integrated jack allows convenient placement in the road transport position, so that the mower can simply be backed into its parking position, even in a narrow shed.

Lifting height can be adapted to individual requirements

A range of insert positions are available for individual setting of the lift height on the bottom links. This allows more ground clearance in the headland. Optionally, the mower can be fitted with a headland hydraulic lift.